Project sector: Tourism development
Project status: Completed
Project location: 7 km to Ghaemshahr city, Mazandaran Province
Project objective: Designing a tourist site
Project starting date: January 2018
Project completion date: June 2018
Project duration: 5 Months
Abstract:
Berenjestanak Dam is a small scale dam with 3 million cubic meters capacity of its reservoir which operated in 1994 with the purpose of irrigating cultivated lands. The Dam is located in the forest area with access to the transit road of Tehran-Ghaemshahr City and a 7 km distance from Ghaemshahr city near the Caspian Sea. The Dam's lake with 40 hectares area is surrounded by dense forests and in combination with Berenjestanak village in its neighborhood and sloping hills, creates unprecedented landscapes.
Being in a pristine forest area in the heart of natural resources, having fantastic forest landscapes, and enjoying the silence and tranquility of the environment has created a wonderful site for relaxation which could be designed for a very attractive tourist site.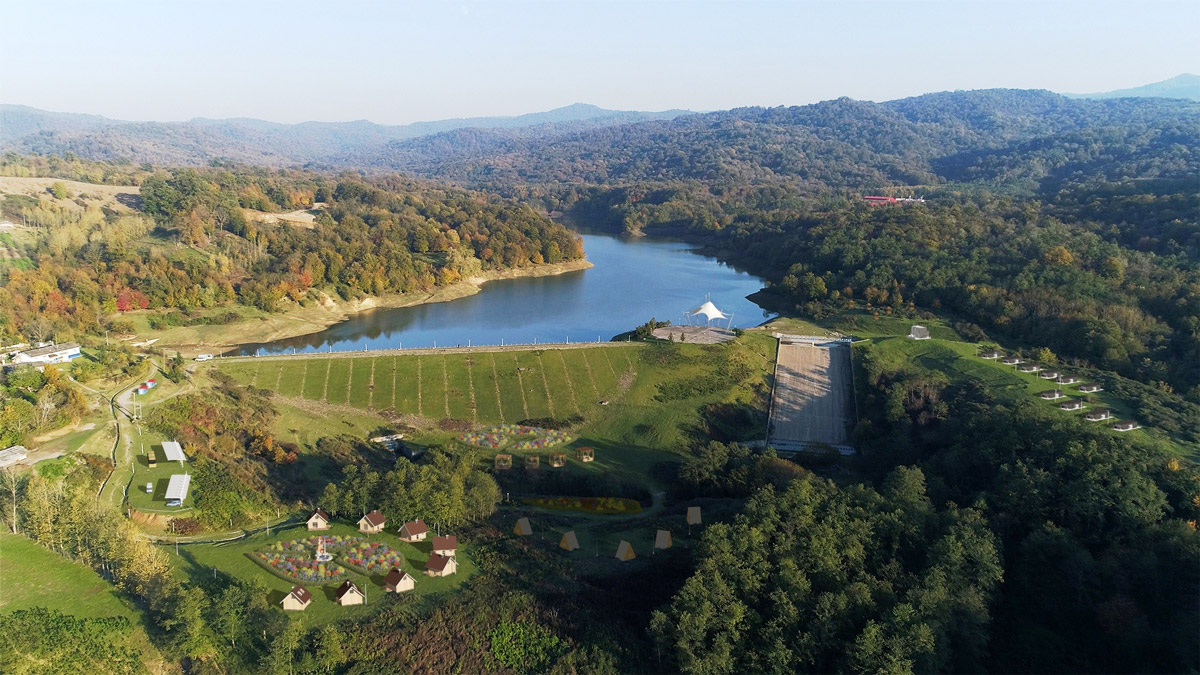 Project outcome:
With regard to the potentialities of the study area and the view of designing a recreational site, the Tourism Development Plan of Berenjestanak Dam was designed with a focus on the multi-level accommodation facilities and supportive services for a short stay of visitors and tourists.
Accommodation facilities (luxury villas, tourist cottages, pergola), catering services (restaurants, coffee shops, donut boats, tea-house, supermarkets), recreational services (boating, fish breeding), entertainment facilities (recreational garden and flowering) and tourism infrastructure and supportive facilities (office building, parking, sailing docks, tourist tent structure, restroom, and other tourist facilities) are main components of the tourism development plan of the study area.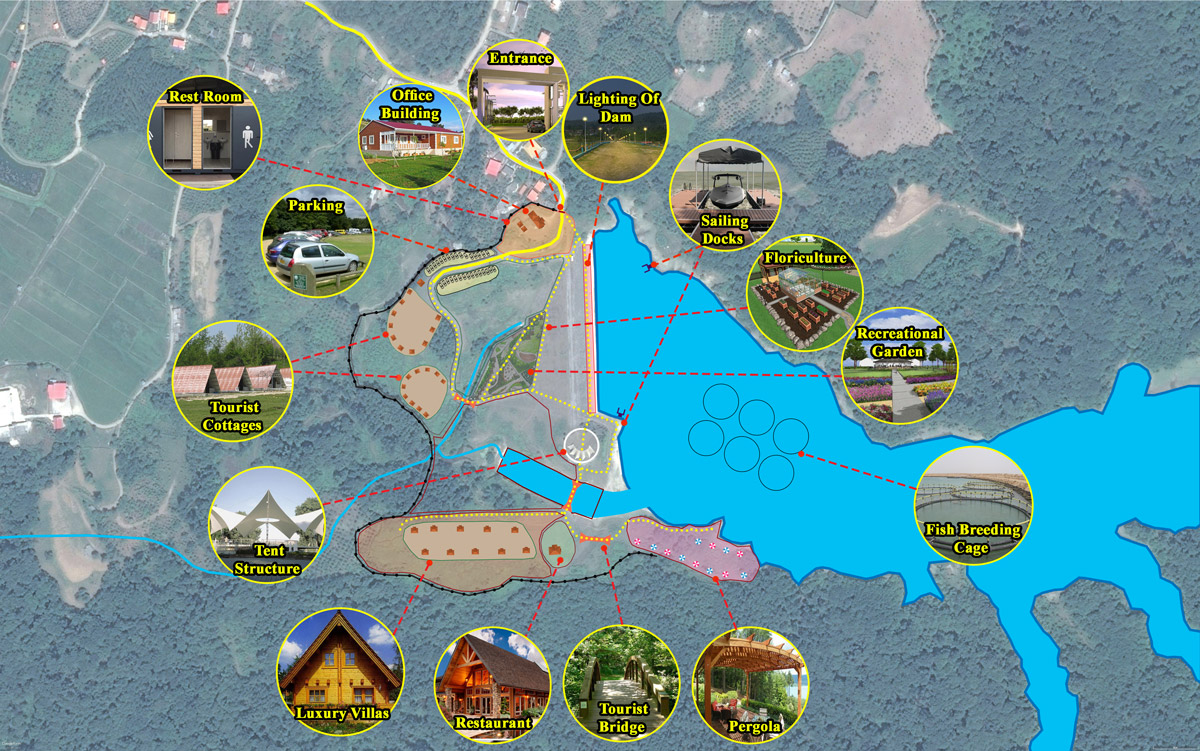 Following approval of the proposed tourism development plan of Berenjestanak Dam by official authorities and tender announcement by the employer, the investor of the plan was elected and under the supervision of the SAS, implementation of the proposed tourism development plan was started by the investor since March 2018.
By the time, part of the proposed projects of the designed site plan including the construction of the first phase of tourist cottages and restroom, preparing open-air restaurant and installation of pergolas with providing catering services and operating sailing dock, tourist boats, and donut boats have been completed and progress in the implementation of other projects is in the way.